OTHER LANGUAGES
Headache Medicine Center provides international resources in different languages in order to offer everybody the access to information about headaches.
So you can improve your lifestyle with a better understanding of the problems resulting in better health.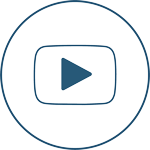 HEADACHE MEDICINE CENTER
On our YouTube channel you can find interesting videos about the different kind of headache disease that the Neurologist Professor Fabio Antonaci did on different media and events.
DIRECT LINKS TO MULTILANGUAGE RESOURCES